Date
Apr 26 2023
Expired!
Permaculture Design Course at the Food Forest, Gawler, SA
Permaculture Design Certificate

This 10 day intensive design course, taught at The Food Forest will present you with an opportunity to consider your life in a new light and give you increased confidence and many skills needed to design a sustainable and meaningful place for your future. David Holmgren will present during the first teaching block to lay the foundation.
You will work face-to-face with a group of motivated fellow students with diverse skills and backgrounds and learn through lectures, practical activities, small group work, case studies, film, field trips and games. In addition to our teaching team, you will have access to a wide range of printed and digital resources.
The extended format of the course is designed to cause minimum disruption to other parts of your life. It will allow you to absorb and practise skills from one learning block before moving on to the next.
On The Food Forest PDC you will work on a major design project of your choice. We will take you through the design process, from the 'brief' to completion and presentation. Many of the excellent designs have been implemented around the world. 
Topics
The course at The Food Forest will cover such topics as:
Permaculture ethics, principles & design of sustainable systems
Reading landscape, land capability assessment, site mapping
Personal, family and community strategies 
Passive solar design for houses and structures
Sustainable energy sources, batteries, 'waste' and recycling
Appropriate human settlements, architecture and planning
Linking of design elements for maximum efficiency
Soil management/ Soil health: improvements and maintenance
Urban and rural farming and gardening
Orchard and food forest design and practice
Alternative social and economic models & legal structures
Water management, catchments, (urban & rural) and aquaculture
Bio-Diversity: Revegetation, agroforestry, bush food and wildlife
Value-adding and 'direct marketing' of food
Application of Permaculture Design in different professions & trades
Design for extreme events
Principal Tutors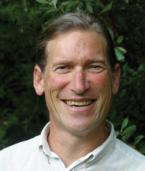 David Holmgren, co-originator of the concept of permaculture, will be presenting during the first part of the course, providing a unique opportunity to revisit your values and techniques or start your permaculture career at the cutting edge.  In 2003 David published "Permaculture: Principles & Pathways Beyond Sustainability", a book which was the first significant development on the permaculture concept since Bill Mollison's "Permaculture Designers' Manual" (1988). David continues to refine permaculture in his writings and research. His book, 'RetroSuburbia' was launched in 2018 and is a key reference for practical urban design. 
To find out more about David and permaculture, see www.holmgren.com.au.

Annemarie Brookman is co-owner of The Food Forest and runs its organic market garden and busy office. She organises the educational program, The Food Forest's stall at the Adelaide Farmers Market and coordinates volunteers and staff at the property. She has observed societies, crafts and cuisines in many countries. Her passion for local, wholesome, delicious and visually beautiful food and her skills as a designer are expressed in a direct and practical manner. She is expert in the integration of poultry and vegetable production and is a keen observer & photographer of insect ecosystems. Time management, small scale marketing, engaging children in gardening, mentoring to empower people to get involved with the future of their food and sustainable home-building are included in her talents. She is qualified in permaculture design & training, art and craft.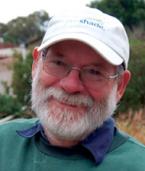 Graham Brookman has experienced land use all over the world and his search for ecologically sustainable farming systems led him to the permaculture model devised by Mollison and Holmgren. Graham has put the model to the test and teaches his findings in an energetic, interactive and practical style. Discovering how to build with strawbales has given Graham free rein with the construction of a series of beautiful and environmentally responsible structures. He has taught hundreds of others how simple it is to use straw bales in building anything from a garden bench to a house.
He is a qualified horticulturalist, teacher and permaculture designer and was founding chairman of the Adelaide Showground Farmers Market and the Gawler Environment Centre. Though first a farmer and horticulturalist, he has been involved in town planning and has made numerous educational films. He is passionate about water and sunshine, their capture and efficient use. He has created a new breed of mini sheep for use in orchards, vineyards and farms.
Guest Tutors and Field Visits
A wide range of guest tutors, selected for skills and qualifications in their particular field and their commitment to sustainable living and permaculture, will also teach in the course. Extensive notes are provided. Tours will visit a wide variety of outstanding examples of permaculture and the people who are making it work, in & near Adelaide.
Venue
The Food Forest is a remarkable 20 hectare, certified organic permaculture farm and learning centre that is the result of the passion and vision of owners Graham & Annemarie. From its buzzing biodiversity come over 150 varieties of organically grown fruit and nuts, cereal and vegetables, honey and carob beans, as well as free range eggs, livestock, nursery plants and timber. Most of The Food Forest's produce is sold at the Adelaide Farmers Market. We'll be harvesting and eating some of the products during the PDC!