We are taking a leap making RetroSuburbia available for whatever people choose to pay.
We fervently believe that gift, exchange and sharing economies all need to grow rapidly to fill the real needs of people and planet. These economies have traditionally depended on the trust and reciprocity we associate with family, friends and local community.
"Pay what you feel" asks you to respond from the heart as you choose what to pay for what I hope will be life changing content.

David Holmgren
co-originator of the permaculture concept

We are thrilled to have launched Linda Woodrow's latest book, 470 (Melliodora Publishing 2020).
The launch features a four-way conversation between Linda, acclaimed author Starhawk, co-founder of permaculture David Holmgren, and long-term doyenne of permaculture, Robyn Francis on the topic 'The role of imagination in creating change'. Linda also reads a passage from 470, and Charlie Mgee of Formidable Vegetable treats us to a song.
As David Holmgren puts it in his blog Introducing 470, "Imagination is essential to avoiding existential threats and creating the best of possible worlds. Linda Woodrow's deep well of imagination helps us in this essential task."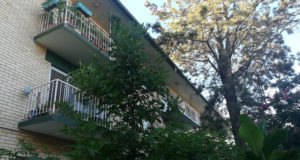 Eco-Flat Brisbane is a one-bedroom apartment that is slowly being...
Read More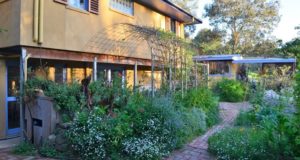 The Solomons were looking for a suburban farmhouse with generous-sized...
Read More