We are taking a leap making RetroSuburbia available for whatever people choose to pay.
We fervently believe that gift, exchange and sharing economies all need to grow rapidly to fill the real needs of people and planet. These economies have traditionally depended on the trust and reciprocity we associate with family, friends and local community.
"Pay what you feel" asks you to respond from the heart as you choose what to pay for what I hope will be life changing content.

David Holmgren
co-originator of the permaculture concept

Melliodora Publishing and Grow Do It Permaculture Education have launched Our Street and Permaculture Action Cards!
Click play on the video below to watch the online launch from November 2020.
The launch features David Holmgren, Su Dennett, Beck Lowe, Brenna Quinlan, Charlie Mgee and special musical guests Formidable Vegetable singing their tune, 'Our Street' that was inspired by the book!
You'll hear stories from the whole gang. Make sure you bring your pencils for the drawing workshop with illustrator Brenna Quinlan!
Our Street (based on the Aussie Street story from RetroSuburbia) is a fully illustrated story book for upper primary school age children. It explores how suburban life changes between the 1950s and 2020s, and provides a positive vision of the future. It is a useful tool for parents and educators to help inspire children with positive solutions for sustainable and resilient living, whilst reflecting on Australian history. Written by David Holmgren + Beck Lowe and illustrated by Brenna Quinlan.
The Permaculture Action Cards are made up of 65 full-colour cards. The deck features the 3 permaculture ethics, 12 principles and 50 Brenna Quinlan illustrated action cards depicting colourful characters putting them into practice in the garden, community and beyond as well as relevant lyrics & rhymes from Formidable Vegetable on the back of each card. Also included is a booklet with games and explanations of the principles as well as an A3 colour poster that can be used as a teaching aid.
How Rishi transformed a bare and compacted rental patch into...
Read More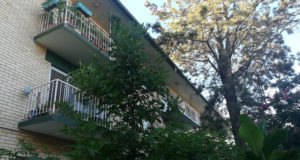 Eco-Flat Brisbane is a one-bedroom apartment that is slowly being...
Read More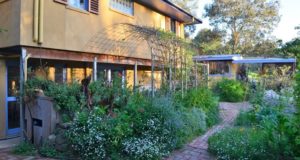 The Solomons were looking for a suburban farmhouse with generous-sized...
Read More