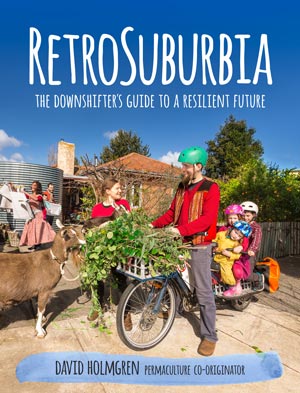 Date
Aug 19 2018
Expired!
Inside RetroSuburbia: the making of a book
Join David Holmgren and his project team in an open discussion about the remarkable journey to create his new book RetroSuburbia. An intense collaborative process with a small team of committed individuals, contributions from a wide group of supporters, micro-publishing, a commitment to local printing, and the avoidance of big multi-national retail chains all challenge existing book conventions and ensure that the book 'walks the talk'. The writer, editor, illustrator, designer and publisher will share their experiences and passion for the project.
MC and lively music by Charlie McGee of Formidable Vegetable Sound System.